Stevie's Mirror
Hey everybody! I'm back! I had some troubles while I was doing the site, but everything is all ready now! I put all the links at the bottom of each page so you can go to each page quicker. If you have any questions, please e-mail me! Enjoy! Please note, all the updates are going to be at the bottom of this page.



View My Guestbook
Sign My Guestbook
Dreamer (s) online
Online Casino
hits Since July 21, 2006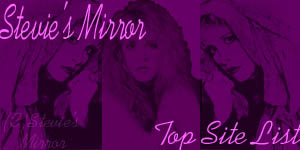 Affiliates
Wanna affiliate? E-mail me your site name and URL.



September 11
As most of you know,today is the 5 year anniversary of the terrorist attacks that occured in New York. Please take the time today to remeber the lives that were lost today...